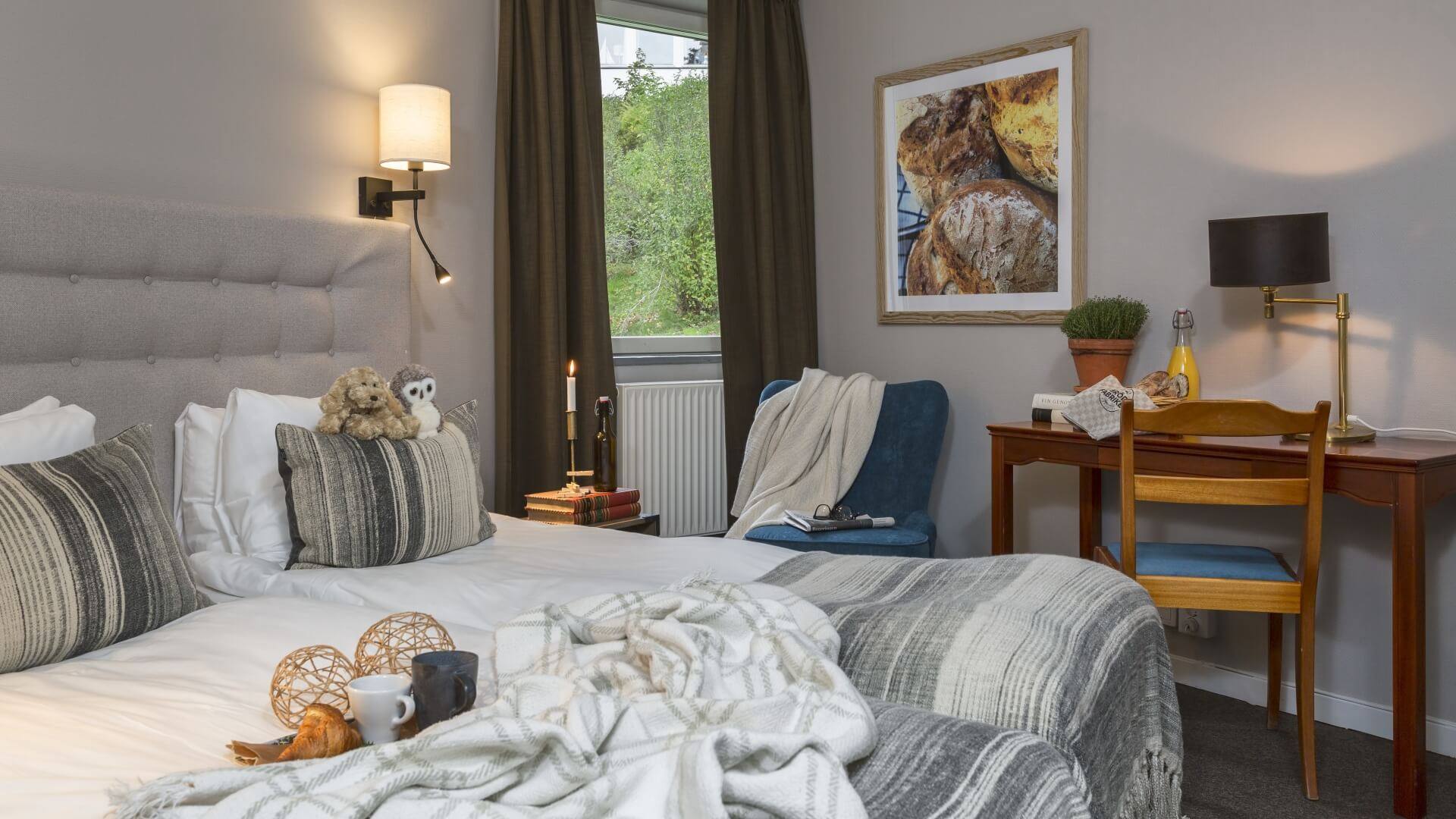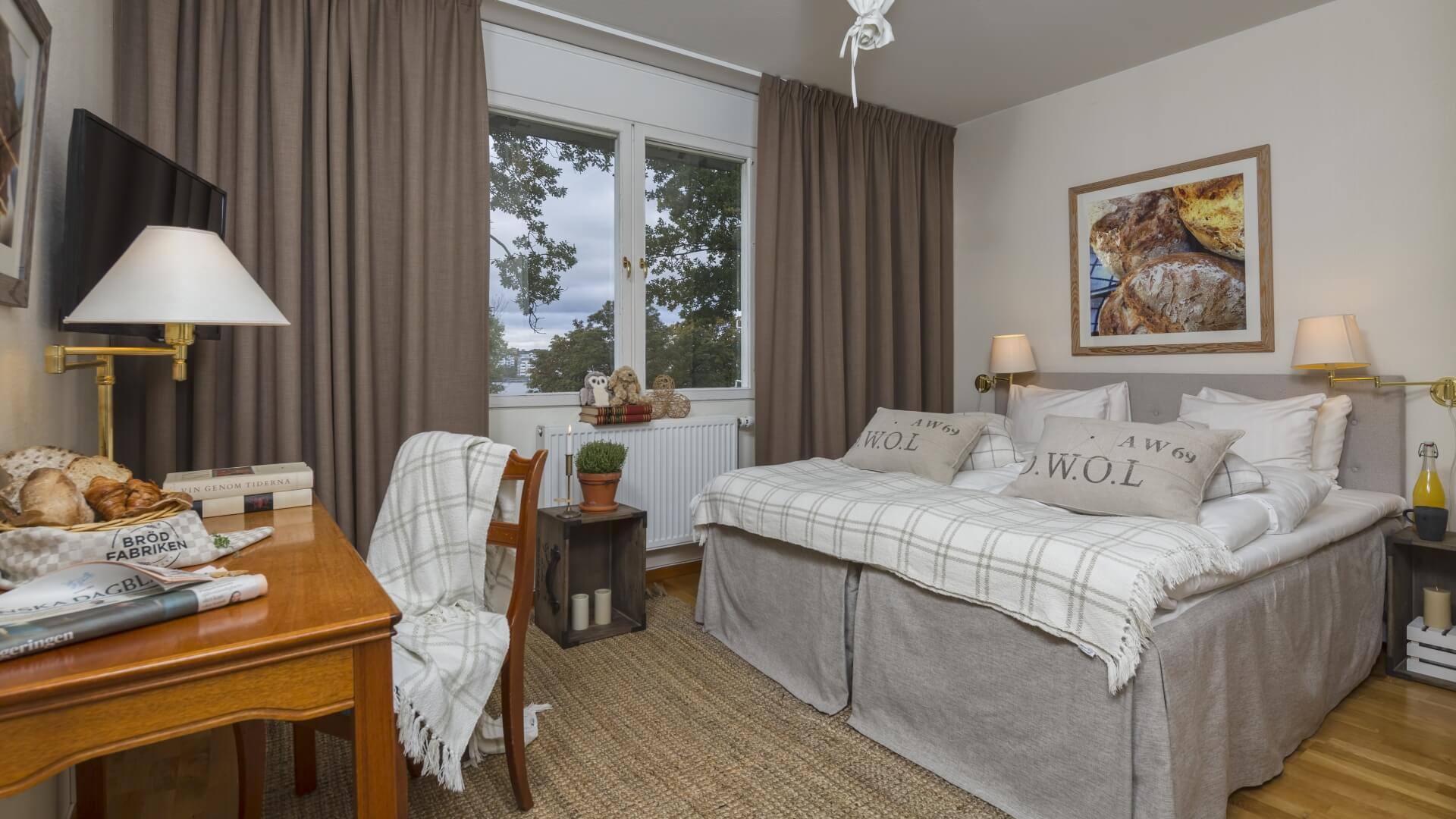 Hotel rooms that are a delight to stay in
An overnight stay is the perfect end to a good conference and a great dinner. It helps ties the whole experience together in the best possible way. Or you might just have difficulty tearing yourself away from Villa Lovik, which is perfectly understandable. We have 64 pleasant hotel rooms and a total of 76 beds. At Villa Lovik you sleep well and wake up feeling refreshed, ready to return to work and everyday life.
We have fantastic training possibilities in our fresh, modern gym! The gym is equipped with high-tech machines and is located close to our sauna, where it is also possible to shower. It is also possible to play boules, kubb or other games. There is a pool table next to the bar. Along the waterfront is a beautiful beach promenade for early risers. Internet access is free, both in the communal areas and in all hotel rooms.