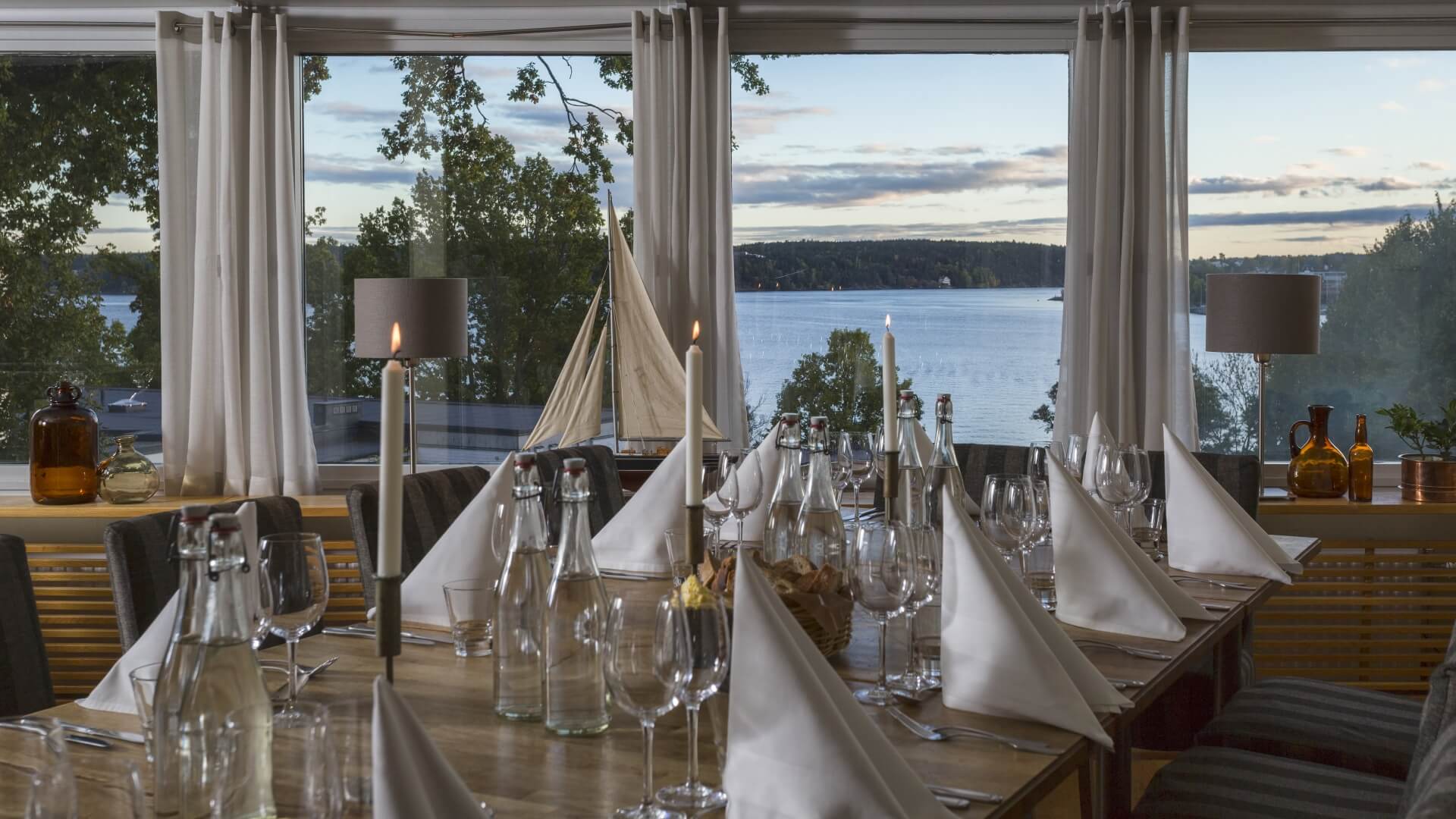 Good food enhances the meeting
In the restaurant we follow the seasons and are careful to only use good, excellent tasting and environmentally friendly ingredients. We are involved in every step of the cooking process, allowing us to take advantage of all the great flavours. Drinks are always at the centre of a complete gastronomical experience. Good wines that enhance the taste of the food. Although wine is not always the obvious choice. In the restaurant, you can get drink suggestions that suit your personal preferences. Meals are served either in the restaurant with a sea view or in our beautiful banquet room, "Salongen". If you want to continue the conversation after lunch or dinner, we have a great bar with soft sofas and a relaxed atmosphere.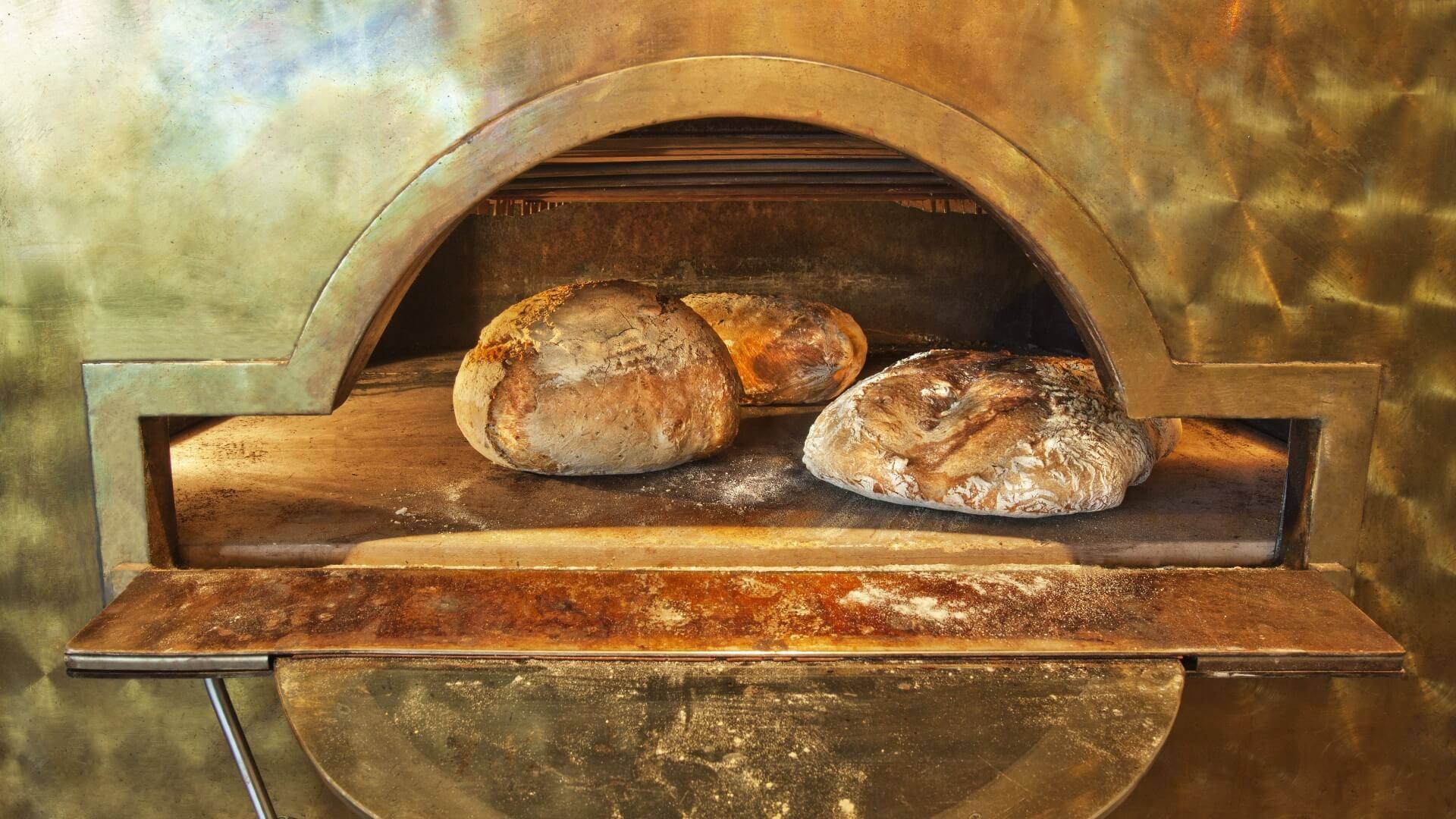 Meals in Villa Lovik's restaurant
Breakfast buffet with freshly baked bread
The breakfast buffet is ready as you start your day, with both warm and cold dishes. You can enjoy breakfast in the dining hall with a stunning view over the Hustega bay.
Lunch and salad buffet
The lunch is served as a buffet and comprises a large and varied salad table, soup, home-baked bread and a cheeseboard. Today's selected main course and of course a vegetarian dish.
Three-course dinner pleasure
A dinner at Villa Lovik consists of both a starter, main course and a dessert. In addition, there is a wine package with recommended wines for the courses. Included in the wine package is a glass of starter wine, a glass of main course wine (with top-up), as well as a glass of dessert wine. The small wine package consists of starter wine and main course wine.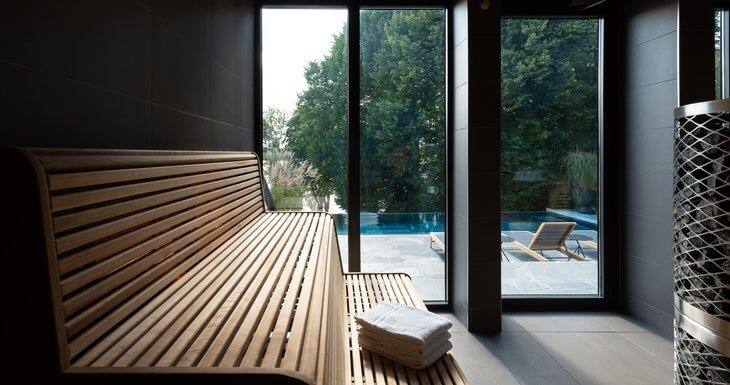 Happy Fridays
A better way to start of the weekend, including dinner, sauna and a good nights sleep in one of our double rooms.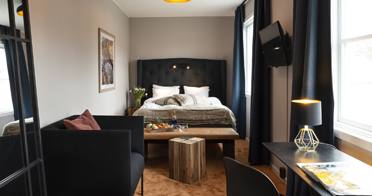 A Villa Lovik Weekend
A relaxing weekend from 1 310 SEK pp. Enjoy the calmness and beautiful surroundings at a hotel weekend at Villa Lovik.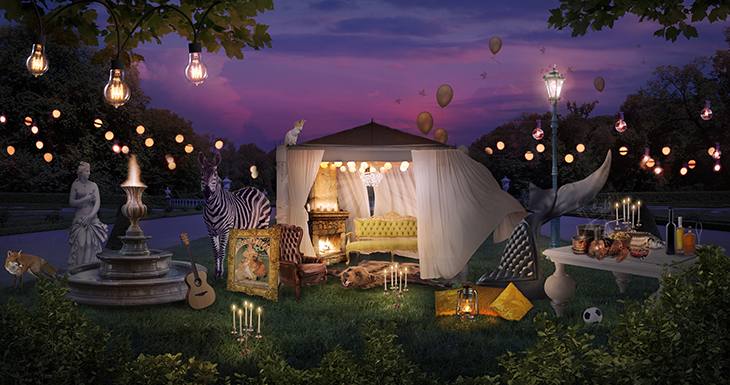 24H Weekend Meeting
Frpm 1 895 SEK per person. Have an effective meeting from Friday to Saturday and still have half the weekend left.